Health & safety
In case of emergency
In the event of a life threatening emergency contact Police/Ambulance/Fire on 0-000. Please be sure to dial the first 0 to make calls external to the University.
If safe to do so, note and report the incident to ANU security on 52249 or your Supervisor or Area Warden.
An Automatic External Defibrillator (AED) is located outside the First Aid room on the ground floor of CBE Building 26C. (For further advice with regard to location of AEDs on campus please see the map at this link Campus AED Locations.)
The Emergency flip chart provides a quick reference guide to effective action in the event of an emergency. (Please note that the alarms in CBE are designed to go to immediate evacuation alarm - not the alert alarm as stated in the flip chart.)
In case of fire
Do not use the lifts
Use the fire stairs only (do not use the main, open stairs in CBE Building 26C)
Feel doors for heat before you open them - if hot, do not open
Close doors behind you, but do not lock them
Follow the instructions of the emergency wardens
Take your personal possessions such as wallets, keys, mobile devices and handbags with you
Make your way to designated evacuation point and wait for further instructions
Be aware of the layout of the floor the location of all exits points, fire fighting equipment and red phones. Be aware of all procedures - further information can be found at the Fire Safety page of the ANU Facilities & Services Division.
If medical attention is necessary
In an emergency where urgent medical attention is necessary always call an Ambulance
Cost / payment of Ambulance can be discussed at a later date
Staff should not drive colleagues to the hospital
Individual's emergency contact should be contacted in any event  where emergency services are not required.
Workplace health & safety
Report an incident
To report an incident:
1. log in to Figtree
2. Complete an incident or near miss notification.
Stay Safe on Campus with the ANU OK app
The University has launched a free app to help students and staff remain safe on campus.
It provides quick and easy access to security and essential services in case of an emergency.
ANU OK is available for free download on Android and iOS devices.
The Key features of ANU OK are direct access to:
ANU security
All Emergency Services
Safety Escorts
Campus Community Forum
Support, Counselling and health 
Legal, financial and Housing advice 
Lost and found items
Life on campus tips 
Academic support
Health & safety representatives
Health and Safety representatives have wide ranging powers under the legislation to promote the health and safety at work of people in their designated work group (DWG). Broadly these powers are: 
represent the workers in the DWG in matters relating to work health and safety
monitor the measures taken by the University or the University's representative in compliance with the Act in relation to workers in the DWG
investigate complaints from members of the DWG relating to work health and safety
inquire into anything that appears to be a risk to the health or safety of workers in the DWG, arising from the conduct of the University
initiating emergency stop work procedures (if trained)
issue Provisional Improvement Notices (PIN) (if trained)
Ms Erica Anand
Student Administrator

612 56113
Dr Andrew Hughes
Lecturer
MBA Convenor

612 54872
Patricia Dennis
Senior School Administrator

612 57297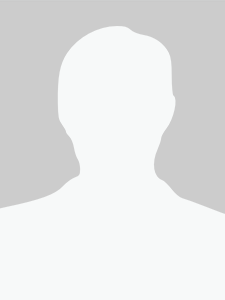 Tina Kao
Lecturer

612 57112