Staff directory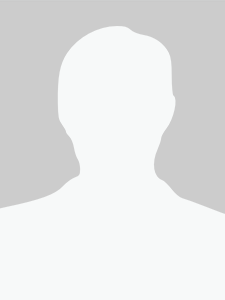 Dr Damien Eldridge
Research School of Economics

Position: Lecturer
Email: damien.eldridge@anu.edu.au
Phone: +61 2 612 51178
Office: Room 2029, HW Arndt Bld (25A)

Research areas
Microeconomic Theory; Applied Microeconomics; Industrial Economics; Public Economics; Mathematical Economics.
Biography
Dr. Damien Eldridge is a Lecturer of Economics. Damien has extensive experience as an economist, both in academia and as a practitioner. Damien specialises in microeconomic theory, applied microeconomics, industrial economics, public economics, and mathematical economics. His research focuses on dynamic games and their economic applications, the organisation of health care industries, the management of common property resources, and the analysis of microeconomic policies. Damien has authored or co-authored a number of articles that have been published in high quality journals. These journals include The Economic Record, Applied Economics, and Economic Inquiry.
Research publications
Journal Articles
Eldridge, DS, I Onur and M Velamuri (2017), "The impact of private hospital insurance on hospital utilization in Australia", Applied Economics 49(1), pp. 78–95.
Eldridge, DS, HH Ryoo and A Wieneke (2015), "Bank capital regulation with asymmetric countries", The Economic Record 91(292), March, pp. 79–90.
Eldridge, DS (2014), "A comment on Siegfried's first lesson in econometrics", Economic Inquiry 52(1), January, pp. 503–504.
Eldridge, DS (2009), "Multiple interactions and the management of local commons", The Economic Record 85(270), September, pp. 344–349.
Gabbitas, O and D Eldridge (1999), "Reforming State taxation", Policy 15(1), Autumn, pp. 20–28.
Books and Monographs
Eldridge, DS (2007), Essays in microeconomic theory, Doctor of Philosophy Dissertation, The University of Texas at Austin, December.
Daly, A, D Nguyen-Hong, D Eldridge, O Gabbitas and P McCalman (1998), Youth wages and employment, Productivity Commission Staff Research Paper, Ausinfo, Canberra, October. ISBN: 0-646-33571-5.
Gabbitas, O and D Eldridge (1998), Directions for State tax reform, Productivity Commission Staff Research Paper, Ausinfo, Canberra, June. ISBN: 0-646-33554-5.
Book Reviews
Eldridge, DS (2008), "A review of Repeated games and reputations: Long-run relationships by George J Mailath and Larry Sameulson (Oxford University Press, USA, 2006, pp. xvi + 645)", The Economic Record 84(264), March, pp. 128–129.
Eldridge, DS (2007), "A review of Scorcher: The dirty politics of climate change by Clive Hamilton (Black Inc Agenda, Australia, 2007)", Policy 23(3), Spring, pp. 56–58.
Research grants and awards
Research Awards
The Jan Whitwell Prize of the New Zealand Economic Association for the Best Presented Paper by a Current Student or Recent Graduate (within the previous eighteen months) at the joint Forty-Ninth Annual Conference of the New Zealand Association of Economists and 2008 Econometric Society Australasian Meeting, 2008 (Joint Recipient).
Research engagement and outreach
Member of the ANU Research School of Economics Teaching and Learning Committee.
Teaching
Current Teaching:
EMET1001: Foundations of Economic and Financial Models.
Other Teaching:
ECON1101: Microeconomics 1.
ECON2101: Microeconomics 2.
ECON3101: Microeconomics 3.
ECON7073: Microeconomic Principles for Policy.
ECON3180 / ECON4480 / ECON8080: Advanced Behavioural Economics.
ECON3056: PPE Integration 3 – Classic Literature in PPE.
ECON7074: Macroeconomic Principles for Policy.
EMET7001: Introduction to the Analysis of Economic Models and Data.
ECON8007: Mathematical Techniques for Advanced Economic Analysis.